Ori and the Will of the Wisps Available on Nintendo Switch!

You may have heard the news, but we have partnered with Iam8bit to bring to you Ori and the Will of the Wisps on Switch (digital and physical editions)! The community was loud and clear about this from the beginning and we are thrilled to finally hit this pivotal moment. Purchase today!
But of course, there is more! You can also pre-order this incredible Collector's Edition for Switch, Xbox, or PC. Included in every collector's edition is the following:
Ori and the Blind Forest (Physical)
Ori and the Will of the Wisps (Physical)
Majestic Stained Glass style Art Piece
Collectible 12 Art Card Set
Sketchbook Zine
The Flora and Fauna of Ori Field Guide
Digital Soundtracks
Hard Enamal, Glow-in-the-Dark Pin
Transforming Glow-in-the-Dark Display Box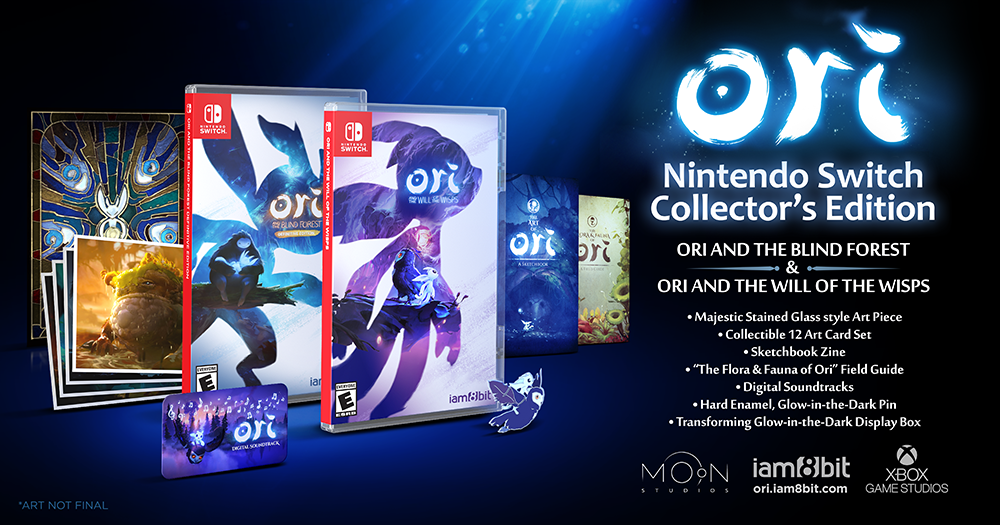 Since a lot of you are asking, we are happy to say that Ori and the Will of the Wisps will run at 60fps and target 900p docked and 720p hand-held resolutions! Here's a little glimpse of the game captured on the Switch:
Watch out for art challenges and giveaways in the next few days as we celebrate this milestone! Thank you to the community for your continued support and enjoy Ori on the Nintendo Switch!