Ori and the Will of the Wisps Has Gone GOLD!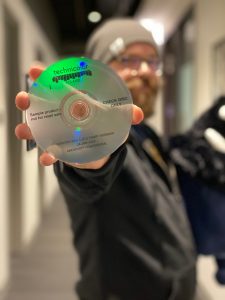 Big news! Ori and the Will of the Wisps has gone GOLD! We'd like to take a minute to thank everyone who has been involved with the title thus far. Thank you to the developers, producers, artists, musicians, engineers, support, and more for bringing this game to life. And of course, we couldn't have done it without our amazing Ori community!
So, what does that mean?
Before the digital age, 'going gold' meant the game was finished and burned onto its first 'golden disc'. This disc would then be duplicated and shipped out to consumers.
Well, it's 2020 now. Even though digital games have become more of the norm, we still follow this tradition and are excited that Will of the Wisps is in its final stage before release. If you haven't yet, don't forget to pre-order online and check out Ori and the Will of the Wisps Collector's Edition!
Onward to March 11th.